Perform Data Quality Assessments and Enrich Cloud Data

Quickly and easily increase the value of your data assets for better business outcomes
Runs 100% automated in the Cloud - No coding required
What would you like to analyze with your Cloud database/data source (or CSV files)?
Immediate results can be displayed, written to a Text file, a CSV file, a SQL Insert script, or as a new table in the Source database
First time? Check out our quick and easy data matching tutorial to see an example of how it's done.
Incorporate these capabilities as part of a workflow, including scheduled runs, ongoing processing, or as part of a data pipeline: Data Matching Workflow Guide.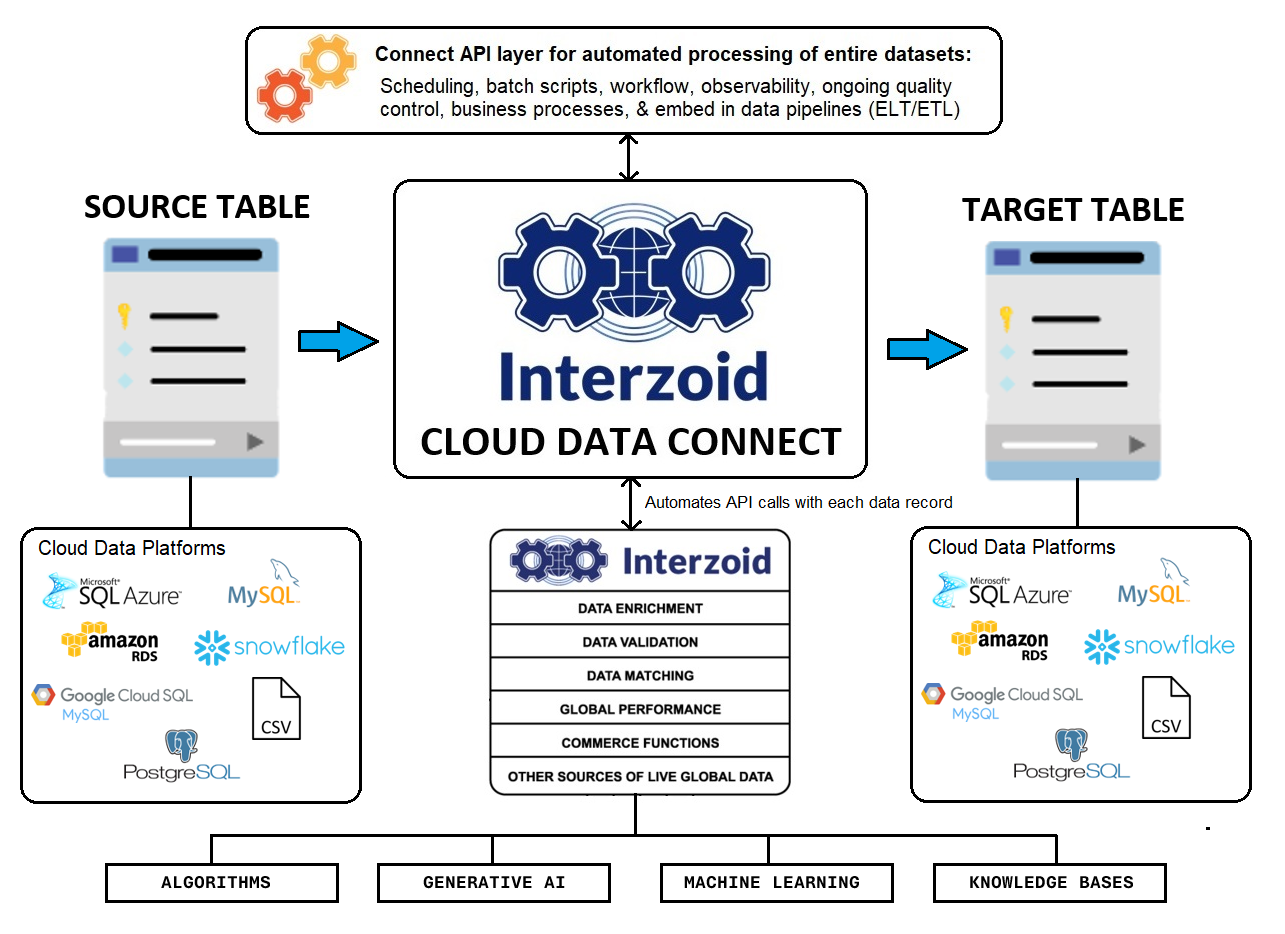 ---
All content (c) 2018-2023 Interzoid Incorporated. Questions? Contact support@interzoid.com
201 Spear Street, Suite 1100, San Francisco, CA 94105-6164
Interested in data matching services?
Start Here
Terms of Service
Privacy Policy
Use the Interzoid Cloud Connect Data Platform and Start to Supercharge your Cloud Data now (Free Trials): connect.interzoid.com
API Integration Option Code Examples: www.github.com/interzoid