Connect to your Cloud Data: Live Data Analysis, Validation, and Enrichment
Quickly and easily increase the value of your data assets for better outcomes
100% in the Cloud - No coding required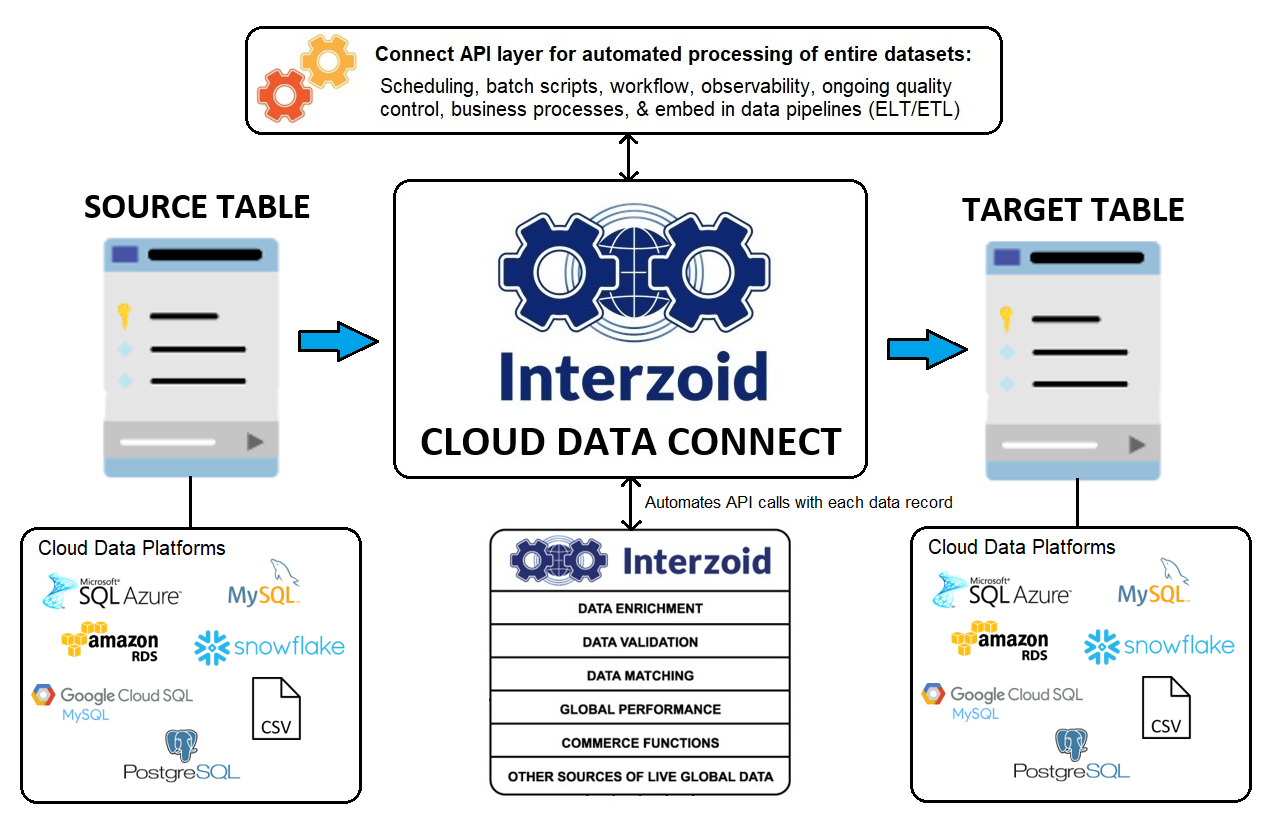 What would you like to do with your Cloud database/data source (including CSV files)?
Results can be written to a Text file, CSV file, a SQL Insert script, or written to directly as a new table in the Source database
A fully-functional Free Usage Tier is available for both Cloud database and CSV file workloads.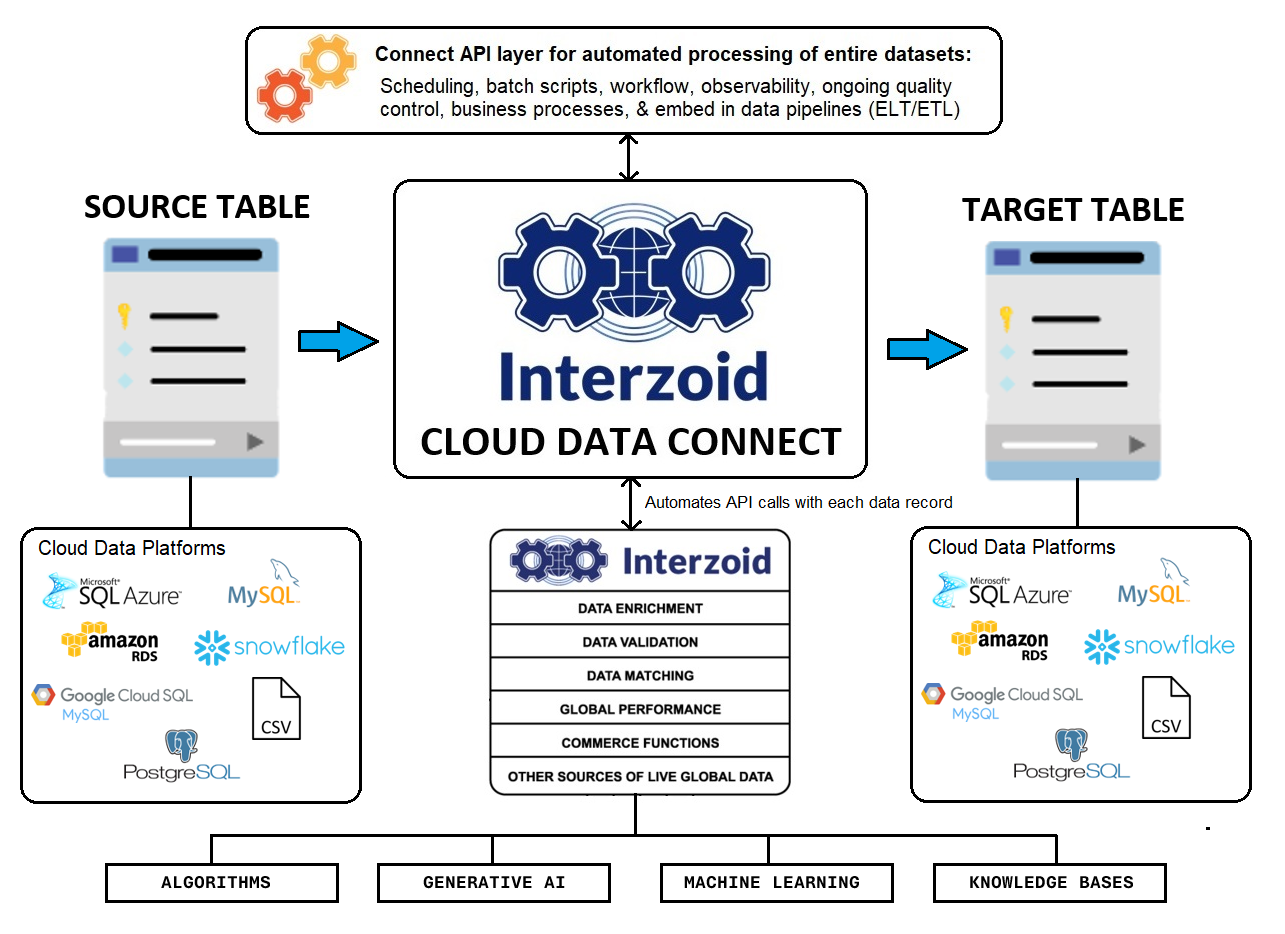 ---
All content (c) 2018-2022 Interzoid Incorporated. Questions? Contact support@interzoid.com
201 Spear Street, Suite 1100, San Francisco, CA 94105-6164
Interested in data matching services?
Start Here
Terms of Service
Privacy Policy
Use the Interzoid Cloud Connect Data Platform and Start to Supercharge your Cloud Data now (Free Trials): connect.interzoid.com
API Integration Option Code Examples: www.github.com/interzoid